Mystic Rose Meditation with Jivanjili
Sacha Kripa, Tramweg 11
7596 NA Rossum (OV)
The Netherlands
Saturday May 19th 10 AM till monday May 21st at about 4.30 PM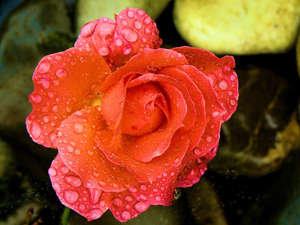 The Mystic Rose Meditation is an immense transformative Osho meditation method that originally takes 3 weeks. We will do the short version of 3 days.
The three phases of the meditation:
The first day is Laughter (without a reason), the second day is for Crying (without a reason), and the third day is known as the 'Watcher on the Hill' meditation.
For three hours every day, participants immerse themselves into the energy of firstly laughter, then tears, and in the final day will be in the silent meditation.
Energy blocks are released through the powerful flow of energy, thus revealing clarity of BEING.
Sacha Kripa is our ashram for retreats, meditation, Gayatri Mantra recitation and satsang and is situated on 6 acres of pristine nature.
Lodging and meals are included.
Booking is required before May 1st.
Info and conditions for participation, email This email address is being protected from spambots. You need JavaScript enabled to view it.