Schedule

Address in Vianen: One in None Sacha Center, Rietkamp 69, 4133 CS Vianen
Address in Rossum: Sacha Kripa, Tramweg 11, 7596 NA Rossum (OV)


2020

Summer retreat in Sacha Kripa
July 31 – August 21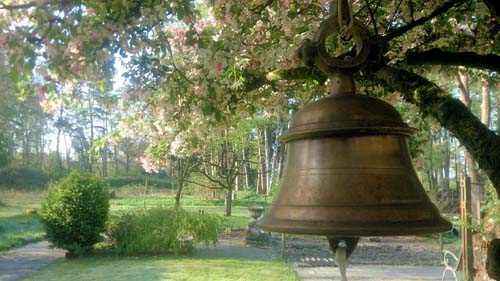 A time of stillness, joy, purification and seva in the pristine nature of Sacha Kripa.
Our time together will be quite spontaneous and Jivanjili will offer satsangs and intensives throughout the weeks.
It is possible to come for one, two or three weeks.
Arrival and departure always on friday.
Due to the one and a half meter measure each week
up to 18 people can participate in the summer retreat.
For more information and registration: This email address is being protected from spambots. You need JavaScript enabled to view it.
Augustus 2020

Due to the one and a half meter measure the number of visitors per satsang is limited.
That is why we proceeded to register for satsang.
You can register with

This email address is being protected from spambots. You need JavaScript enabled to view it.

.

1
Satsang (registration see above)
8 PM -
10 PM

Rossum

7
Satsang (registration see above)
8 PM -
10 PM

Rossum

8
Satsang (registration see above)
8 PM -
10 PM

Rossum

14
Satsang (registration see above)
8 PM -
10 PM

Rossum

15
Satsang (registration see above)
8 PM -
10 PM

Rossum

26
Satsang (registration see above)

8 PM -
10 PM

Vianen
September 2020

Due to the one and a half meter measure the number of visitors per satsang is limited.
That is why we proceeded to register for satsang.
You can register with

This email address is being protected from spambots. You need JavaScript enabled to view it.

.

2
Satsang (registration see above)
8 PM -
10 PM

Vianen

9
Satsang (registration see above)
8 PM -
10 PM

Vianen

16
Satsang (registration see above)
8 PM -
10 PM

Vianen

23
Satsang (registration see above)
8 PM -
10 PM

Vianen

30
Satsang (registration see above)
8 PM -
10 PM

Vianen
October 2020

Due to the one and a half meter measure the number of visitors per satsang is limited.
That is why we proceeded to register for satsang.
You can register with

This email address is being protected from spambots. You need JavaScript enabled to view it.

.

7
Satsang (registration see above)

8 PM -
10 PM

Vianen

14
Satsang (registration see above)

8 PM -
10 PM

Vianen

21
Satsang (registration see above)
8 PM -
10 PM

Vianen

28
Satsang (registration see above)
8 PM -
10 PM

Vianen