E.g. Medicine Wheel and Sweat Lodge

(Children welcome)

April 1-2, 2018
Start april 1st 11 AM
Finish april 2nd 5 PM

Sacha Kripa, Tramweg 11, 7596 NA Rossum (OV)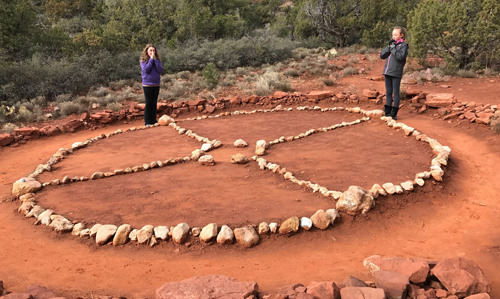 We will create a Medicine Wheel out of stones on the grounds of Sacha Kripa during the Easter weekend. And we will have the opportunity to join a sweat lodge ceremony.
Creating a permanent Medicine Wheel will take place on Sunday 1 April. For this, we ask you to bring two or three stones with a diameter of approximately 20 centimeters. You can find these stones in a garden centre or in nature. Children are welcome. They each bring one stone.


On Monday 2 April the adults can join a Sweat Lodge Ceremony to be conducted by Manu Brouwer from the Lakota Lame Deer family tradition.
The Sweat Lodge is an old Native American ritual for purification. The Sweat Lodge is a round hut, made from willow branches and covered with blankets. Stones are brought in from a big fire to warm the lodge. The Sweat Lodge Master splashes water on the stones to create steam and fill the lodge with heat. More explanation about the meaning, the origin and the purpose of the Sweat Lodge, will be given on the spot.
Requirements:
2 towels (1 for in the lodge and 1 to dry yourself once outside the lodge)
A pair of shorts for men
A dress and/or t-shirt for women
We will enter the lodge 'covered&'
The Sweat Lodge ceremony is also open to those who do not participate both days. Please contact Prashanti!
The Sweat Lodge ceremony starts at 9 AM.

For more information or signing-up, please contact This email address is being protected from spambots. You need JavaScript enabled to view it..